Table of Contents
Pavla Vozárová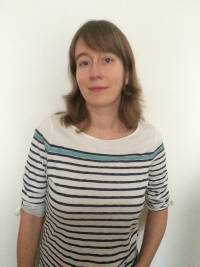 Assistant professor
Faculty of Information Technology
Czech Technical University in Prague
CV: cv.pdf
email: pavla.vozarova@fit.cvut.cz
tel: +420 608 807 460
Research
My research interests cover various topics of applied microeconomics and econometrics. From both theoretical and empirical point of view, I focus in particular on topics of international economics, such as FDI and its impact on firms' and industries' performance.
In past, I had experience with evaluating the functioning of public procurement mechanisms and transitions on labor market.
Currently, I am also interested in topics that relate economics with recent developments of ICT.
Publications
Dissertation thesis
Teaching
At Faculty of Information Technology, I teach the following courses:
I also teach Industrial Organization at University of Economics in Prague and Business Statistics at Anglo-American University in Prague.
For students